Train, Natasha Beddingfield & O.A.R.
June 2, 2017, Friday @ 7:00pm

Get ready for Train, Natasha Beddingfield & O.A.R.!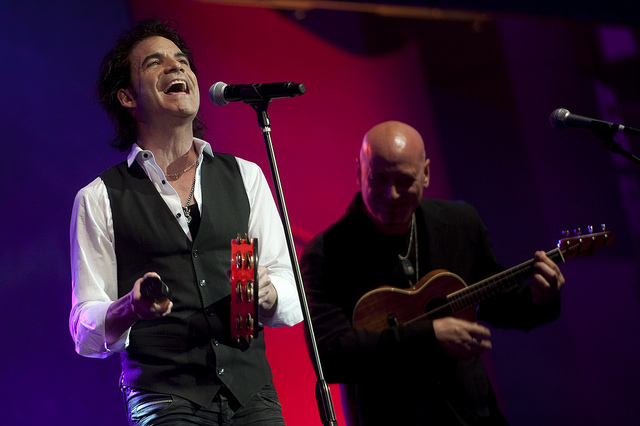 Train
American roots band Train released its first hit "Meet Virginia" in 1998, five years after the band formed in San Francisco. They have since gone on to sell more than 10 million albums and 30 million singles across the world.
Their second album Drops of Jupiter spawned the hit single of the same name, which won Train two Grammy Awards in 2002. It's still the band's best-selling album, and is certified double platinum in both the U.S. and Canada.
Train's third album My Private Nation produced the hit "Calling All Angels," but the band would go on hiatus until 2009 with the release of Save Me, San Francisco. The album produced the hits "If It's Love," "Hey, Soul Sister" and "Marry Me."
The band released its tenth studio album in January 2017, entitled A Girl, a Bottle, a Boat.
Natasha Bedingfield
British singer/songwriter Natasha Bedingfield first rose to fame with her album Unwritten in 2004, which spawned the hit of the same name. The album sold more than two million records worldwide and earned the budding artist a Grammy nomination for Best Female Pop Vocal Performance.
Her third album Pocketful of Sunshine featured six tracks from the album N.B., which was not released in North America. The album featured the singles "Pocketful of Sunshine," and "Love Like This."
Bedingfield was ranked 66 on VH1's 100 Greatest Women in Music in 2012, and has won two Capital FM Awards.
O.A.R.
Founded in 1996, O.A.R. is well-known for their live shows and extensive tours. The band has released eight studio albums and produced hit songs like "Love and Memories," "Law down," "Shattered (Turn the Car Around)," "Heaven," and "Peace."
The band's 2014 album The Rockville LP debuted on the Billboard top 200 at number 13 and number 7 on current digital albums.
In 2016, O.A.R. released its album XX in celebration of their 20th anniversary. The album features a compilation of live songs and two new singles: "I Go Through" and "Follow Me, Follow You."
Image by thejointstaff on flickr
Comments
comments