John Mayer
THURSDAY AUG 10 7:00PM

John Mayer will be live at Aarons this August!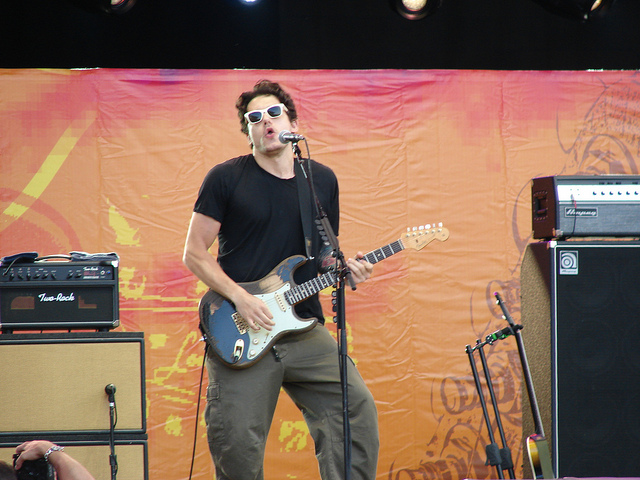 John Mayer
A seven-time Grammy award winner, John Mayer is known for his bluesy vibe and relatable lyrics. The Bridgeport, Connecticut native attended Boston's Berklee College of Music, but dropped out in 1997 to move to Atlanta with Clay Cook.
The duo formed a two-man band known as the Lo-Fi Masters.
The band was short-lived, and Mayer would go on to play local clubs where he gained a following.
Mayer got his big break in 2001 when his performance at the South by Southwest Festival landed him a deal with Aware Records. He would then move to Columbia Records where he would release his first EP Inside Wants Out.
Mayer started his career performing acoustic rock, and moved towards the blues genre that influenced him most as a musician. In 2005, he began collaborating with Buddy Guy, B.B. King and Eric Clapton. That same year, he released his Try! album, which reached critical acclaim.
In 2006, Mayer released Continuum, his most well-known album amongst his blues fans.
In 2007, he won a Grammy for the Best Pop Vocal Album. His song "Waiting on the World to Change" also won him a Grammy for Best Male Pop Vocal Performance.
Mayer's next album, Battle Studies, in 2009 marked a return to the pop genre and scored him a number-one grossing tour.
John Mayer retreated from his life as a musician in 2012 after discovering a granuloma on his vocal cords. He returned to his career in 2013 with the release of a new album called Paradise Valley. Inspired by his home in Montana, the album features country music influences.
In 2015, Mayer began touring with his new band Dead & Company, which features three former Grateful Dead musicians.
Mayer has released seven studio albums, including: Heavier Things, Born and Raised, Room for Squares, Battle Studies, Paradise Valley, Continuum and The Search for Everything.
Image by Alex G on Flickr
Comments
comments