Incubus & Jimmy Eat World
SATURDAY JUL 08 5:30PM

Incubus & Jimmy Eat World are coming to Lakewood Amphitheater in July!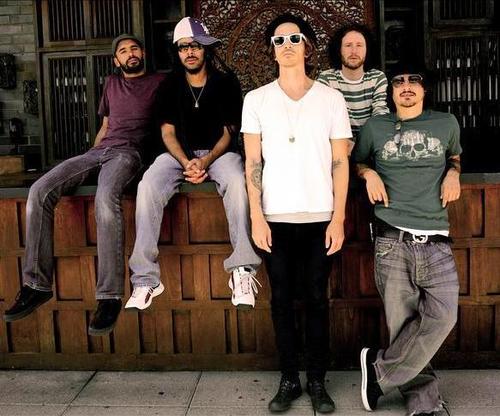 Incubus has taken the world by storm since 1991 with no signs of slowing down. The California band, led by Brandon Boyd on vocals, started their career in local hotspots performing in front of crowds before going mainstream. The band's mainstream success was a result of their first albums Fungus Amongus and S.C.I.E.N.C.E.
The band's third album came in 1999 called Make Yourself, which went 2 times Platinum in the United States and Platinum across several countries. The band's success started to gain additional praise with their Morning View album followed up by A Crow Left of the Murder, which both peaked at #2 in U.S. charts.
Light Grenades, while the band's most welcomed album, never had the platinum success of the band's previous albums, despite landing at the #1 spot in the U.S. Incubus will release a new album in April 2017.
Jimmy Eat World is led by Jim Adkins on vocals, and released their ninth studio album Integrity Blues in October 2016. The band, an icon since 1993, released their self-titled album in 1994. The band's popularity took years to pick up with Bleed American, the band's 2001 album, propelling the band to popularity.
The album went platinum in the U.S. and Canada. The band released more albums in 2004 and 2007 called Futures and Chase This Light respectively. The two albums, while reaching higher on the top album charts, never reached the success of Bleed American.
"Lucky Denver Mint", a song off of the band's Clarity album, remains the band's most successful song despite the album not receiving the same recognition as other albums that the band released.
Jimmy Eat World is known for their ability to change with the times mixing in alternative rock, pop punk, emo and power pop genres into their albums. The only member of the band to leave is Mitch Porter, who left the band before they became popular.
Image by Kuonita on Flickr
Comments
comments