Kings of Leon & Deerhunter
May 11, 2017, Thursday @ 7:00pm

Kings of Leon will be live with Deerhunter at Aarons this May!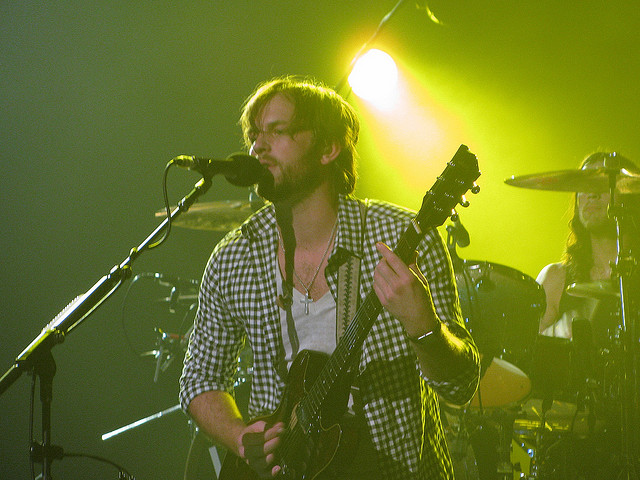 Kings of Leon
American rock band Kings of Leon has released multi-platinum albums and hit singles since their debut in 1999.
The band started out playing a blend of blues and Southern rock, but transitioned to alternative and arena rock. They first gained success in the UK, where they had nine Top 50 singles and won two BRIT Awards. Their third studio album Because of the Times reached number one in Britain.
The release of Only by the Night brought the band to commercial success in the US. The album spawned the hits "Notion," "Sex on Fire," and "Use Somebody," which all hit number one on the Hot Modern Rock Tracks chart.
After a short hiatus in 2011, the band returned to release more albums and hit the road on tour.
The band has released three more albums since then, which include: Come Around Sundown, Mechanical Bull and WALLS.
Kings of Leon has been nominated for 14 Grammy Awards, and won four.
Deerhunter
Hailing from Atlanta, Georgia, Deerhunter is a rock band that was founded in 2001 by Bradford Cox and Moses Archuleta.
Justin Bosworth, bass guitarist, and Colin Mee, guitarist, joined the lineup, but Bosworth would die of head injuries shortly after recording a split EP with the band.
In 2007, the band released Cryptograms and the EP Fluorescent Grey.
Deerhunter's fourth studio album Halcyon Digest, released in 2010, was released to critical acclaim. After replacing their bassist, Deerhunter returned to the studio and released Monomania in 2013, with musique concrete and garage rock influences. The album was dark and disturbing, and explored themes of mental illness.
Monomania was recorded in New York with Nicolas Vernhes.
While recovering from an accident, Cox penned songs for the band's next album Fading Frontier.
Deerhunter's singles include "Revival," "Fountain Stairs," "Helicopter" and "Primitive 3D," and "Snakeskin."
Image by ceedub13 on Flickr
Comments
comments